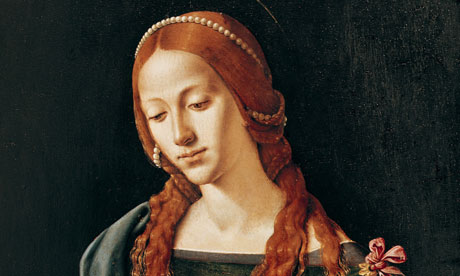 Can you believe it's the end of November already? Holy cow!  High-volume, accelerated love and healing energy now going out to dear Carolyn to bring her home for Christmas, hale and able.  xooxox
If you can't join the broadcast live tonight, you can visit the 2012 web site any time for free audios of past guests from Joan of Arc to Edgar Cayce. Absolutely spellbinding. ~ BP
Here's Richard's update:
Carolyn remains in rehab and has just been extended a further two weeks. I am optimistic that this extension will be enough to see her able to come home. As a result, we will again have a rebroadcast, this one being from Mary Magdalene, which we held on March 16th of this year.
Tune in tonight (30th) at 9pm US Eastern Time on Station 1 at www.bbsradio.com . Copy the link into your browser address bar and press Enter if it does not work for you.
To just listen via the phone, call in on 1 716-748-0150. Please check these numbers on the website if they are not working for you.
You can find all of our recent BBS Radio show recordings at http://www.the2012countdown.com/BBSRadio_show_recordings.html.
Click here to check out the ways you can support our work.
Blessings, Joy, Love and Peace.
Richard Presser
Order your Soul Origin and History Reading at http://souloriginandhistory.com/
Check out our Right Brain Magic Sessions at www.RightBrainMagic.com
And Carolyn's extraordinary Key Past Life Sessions at http://www.the2012countdown.com/Connect_to_a_past_life.html
Order your Soul Healing Session at http://metatronminutes.com/archangel_metatron_readings.html
Find your free copies of Jeshua's newsletter "Jeshua, Then and Now…" at http://www.iamjeshuareturned.com/Jeshua__Then_and_Now.html
For all of our products and services, go to http://www.theshop2012.com
And "The Coming Golden Age and How to Prepare for it" – www.thecominggoldenage.com
To join our list to receive these emails, go to any page at www.the2012countdown.com and enter your details.
Copyright © 2013 Cosmic Connections (International) Ltd